I am somewhat accepting that I am petty. I'm so petty I'll change someone's contact name on my phone, hell I do not care about birthdays but if you didn't wish me happy birthday on mine you sure ain't getting one.
My level of petty:
Deleting compliments or congratulatory tweets when they're not acknowledged.
🙂

— 🍫 Macarron (@MacarraF) 9 November 2017Yet, what I am trying to learn, is that I need to become the bigger person when I am with people who irk my level of pettiness. This means when someone is irritating me INSTEAD OF commenting on their behaviour till they get the hint or INSTEAD OF having no gossip but listening to everyone's tea I need to be responsible and stuff.
when you're motivated to finish the show only to back your reasons up of why you hate a certain character #growinguppetty
— Bᴀ̈ʀᴡᴀʟᴅᴘᴀʀᴋ | I think I have 13 days left (@TORIKARP) 5 August 2017See, the thing is pettiness isn't even a habit it's a calling. So, on this day of tolerance I have to somewhat not throw shade or save receipts wdym?! I swear it's so bad but do not worry if you are in the same boat here is some advice.
#growinguppetty deleting your comments under someone's post if they don't reply within 24 hours
— ♡ (@1972malachai) 18 January 2017Don't be around them. I am not even joking, I took a mental health day just because I wasn't feeling like being around people who could irk me in the slightest. Take a bath in the morning, shop till you drop and then maybe read a book or watch a TV show. Have a social media free day and only talk to two people it's okay.
#GrowingUpPetty Lying about how you didn't get someones text, but really you saw they shit & went on about your day 🚮😊
— Flakiiszz M. Lopez (@flakiiszz) 3 July 2017But if you are part of the few with the utmost high levels of pettiness (me tbh) it's okay just re-tweet on Twitter the relatable posts on being petty and realise that it's not just you, there are other people in the world who understand that other people can be annoying and just remind yourself that you are fabulous for being able to handle it in that amazing way that you do. Take a break boo you deserve it x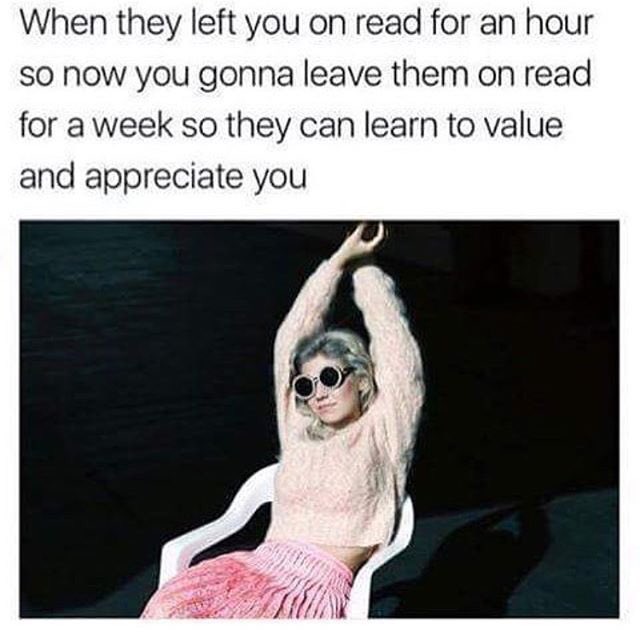 Yeah, I kinda did just turn the day for tolerance into a post about appreciating being petty but hey, I was feeling it and it takes a special kind of effort to be this petty 🙂